Careers Education and Work Related Learning
Welcome to Careers Education and Work Related Learning (CEWRL) at Pakefield 

Student Support
All pupils will have to make key decisions during their time at Pakefield, whether it is options and pathways choices in Year 9, work experience in year 10 (summer term) or post 16 choices in year 11. To help pupils understand the qualities, attitudes and skills needed to succeed in working life and independent living we have developed a varied and inspirational careers programme. Pupils have access to information, advice and guidance (IAG) that is both impartial and confidential. If further guidance is required, pupils are referred to a specialist practitioner and access to specialist local help is available for vulnerable pupils and those with additional needs.
To see exactly what support our pupils can expect to receive during their time at Pakefield, please take a look at our Careers Programme. In addition to this, our Careers Adviser offers extra support to those pupils who we feel need further help and guidance to ensure that they leave Pakefield with a place in full-time education or an apprenticeship.
---
Further CEWRL information can be found in the following places:
The LRC Careers Zone

This page on the website

Online career websites – see below

Via our in-school careers lead
Pupils can discuss their career options with:
The CEWRL Coordinator and the CEWRL Assistant

Subject Teachers & Coaches · National Careers Service Helpline

Their parents

Post 16 providers
We encourage students to keep a record detailing their time at Pakefield, including academic success, sporting achievements, vocational experience or voluntary work. 
---
To make an appointment to see the CEWRL Coordinator pupils can:
Email the main school office at: office@pakefield.org.uk 

---
Post-16 Education Providers
We work with a number of colleges and educational establishments that offer a range of study options for our pupils post-16 including:
---
Apprenticeships
If you are interested in finding out more about apprenticeships and the local labour market, these websites will help:
Apprenticeships website
---
Raising aspirations
At Pakefield, we have strong links with our local HE providers at both UEA and UoS. Are you thinking about HE but not sure where to start?
---
Where do our students go?
We take great pride in supporting our students to progress into the destination that they feel is right for them – please see the graphs below detailing the wide range of pathways that our students take. Our NEET (Not in Education, employment or training) figure is significantly lower than the national average and remains amongst the lowest of the high schools locally.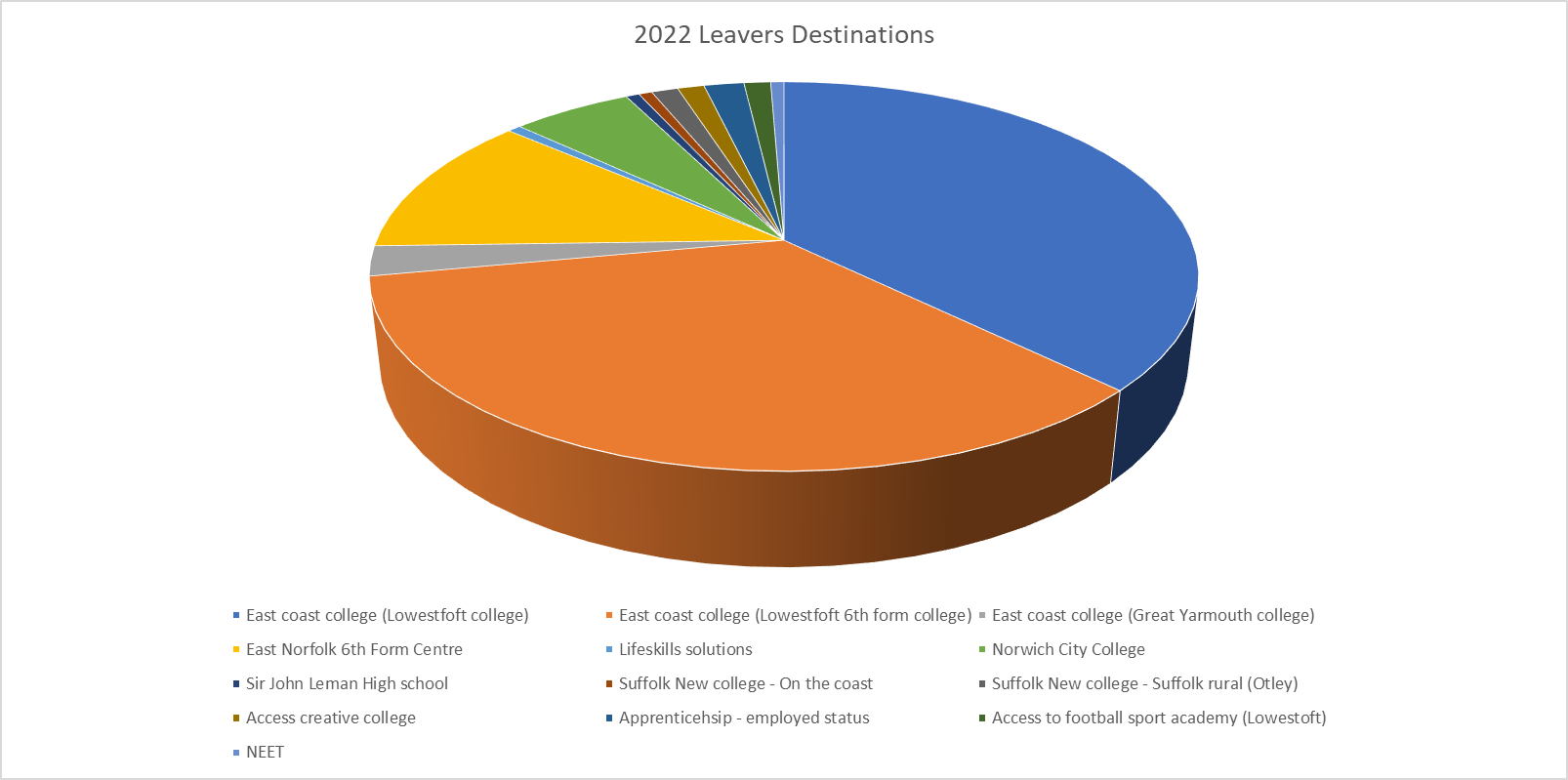 ---
Alumni
If you are an ex-pupil of Pakefield High School and would like to support our career programme, either by volunteering at events or sharing your story since leaving school, please be in touch by emailing us at office@pakefield.org.uk
---
Useful Websites
What are my options when I leave Pakefield?
Click the above image or click here to find out what options you have after year 11 or watch the video below
.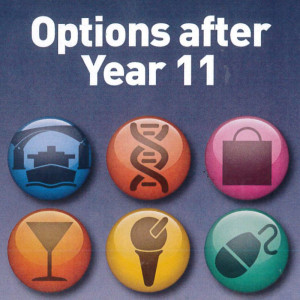 What are my options when I leave Pakefield?